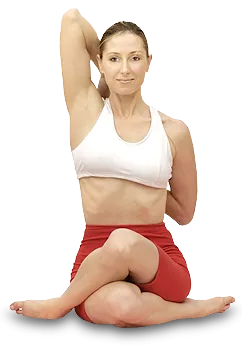 Unlike conventional medicine, which focuses on attempting to treat disease once it occurs, Evolve Integrative Health emphasizes improving your health in an effort to reduce the risk of pain and illness in the first place. Most people would rather be healthy and avoid illness, if they could. This is one of the main reasons for the big surge in the popularity of our wellness center.
For some, Evolve Integrative Health will take them back to a place that is cozy and familiar, offering a rediscovery of health and wellness that had been previously known but long lost. For others, the journey may offer a new center, one never before experienced.
People are recognizing the benefit of seeking an alternative to traditional medicine; one that will help them achieve and maintain optimal health. Please take the time to meet the doctor, team, and our wellness network dedicated to helping you achieve your wellness objectives. To fully understand the nature of your health we recommend you join our free website membership program. As a patient at Evolve Integrative Health we will personally tailor a wellness program specifically targeted to your wellness needs using the least invasive yet highly-effective techniques and services.
---
Mission To provide an integrative, evidence-based health approach for our patients to achieve optimal health. We combine a total body health perspective with modern research to provide the highest quality comprehensive care.
Vision To become the role model of quality, comprehensive healthcare providing compassionate care for all patients.
Core Values We strive to be the most compassionate, competent, and integrative healthcare professionals to the communities we serve.
Our office is dedicated to provide acupuncture, chiropractic, herbal remedies and nutritional counseling for naturally treating pain and many other common health challenges. Our unique approach to restoring health utilizes all-natural methods that are safe and effective. We understand the delicate balance between the mind and body, and will customize a treatment plan exclusively for each individual to support all aspects of the patients' healing process.
Our treatment plans are reinforced through patient education, a vital key to maintaining health. Awareness and education promotes healthy choices on both an individual basis and public health level. We integrate both the holistic and allopathic approach to empower our patients to make informative, effective decisions that are complementary to their current lifestyle and physician's care.
At Evolve, we believe in the value of chiropractic and acupuncture care for you and your family toward the goal of achieving the highest quality of life in health and wellness. We work with our patients' primary physicians, as well as lawyers and insurance adjusters to expedite your recovery for optimal results.
We are proud to serve our community by operating on a flexible pricing structure so that every person has the right to quality and affordable healthcare. Please view our Payment Options for more information.